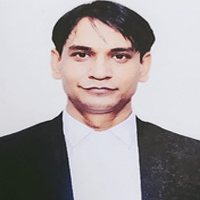 Kailash Chand Sharma
Kailash Chand Sharma is a young and dedicated Advocate . He is qualified as Company Secretary as well .
Kailash Chand Sharma has, during his experience as advocate, developed great insight into the matters related to RDB Act 1993 , SARFAESI ACT 2002 , Insolvency & Bankruptcy Code, 2016 and Company Law. He has practical and result oriented approach .